Academy for research and engineering in apparel and sport

Welcome to the future
Innovation is the never-ending search for better solutions. AREAS is the place where we imagine the future, and work to create a better world.
1800
Products
Engineered and developed by AREAS every year
2640
Athletes
have succesfully tested AREAS products
590
International awards
for innovation, quality and design

Book your experimental tour in AREAS
Discover the future first. And test UYN technical apparel
Opening Hours
The experiential tours are held from Monday to Friday, starting at 09.00 a.m., excluding holidays.
Booking procedure
Booking is compulsory and can be made by clicking on the BOOK YOUR VISIT button. You will be contacted by our staff to define the details of your visit and the accommodation and transfer costs.
Pricing
FREE for our customers who have purchased at least one UYN product (proof of purchase required)
€ 20.00 Full price ticket
€ 15.00 Reduced for groups (min. 5, max 20 people)
FREE children under age 10
Interactive experiences
Brain unit

Test your neuro-reactivity

Measure your motor skills, cognitive skills and peripheral vision with Reax Lights Pro. Run on the Reaxing treadmill, designed to perform sudden inclinations in every direction to reproduce outdoor conditions. Hop on a TITICI bike and analyse your performance. The Brain Unit is the avant-garde place where we 'squeeze' our athletes and collect scientific data.

Meet Hyper

The never-tired athlete

Hyper is our new generation thermal mannequin. There are only five models of this type in the world. This advanced scientific device reproduces the physiological reactions of the human body during sport (sweating, warming up, cooling down) and provides the values of breathability and thermal resistance of the garments it wears. Comfort is scientifically measured.

In the artic and in the tropics

Apparel testing in extreme conditions

Enter the Arctic Chamber and discover the thermal power of UYN apparel at -20° temperature. A thermal imaging camera shows your body's reactions and heat distribution. Take a closer look at the waterproof capabilities of our Membrain115® membrane in the Monsoon Chamber, under a relentless downpour.

Biotechnology unit

Where we grow biomaterials

Research and development in the textile sector are reaching a new level. Laboratory results can be incorporated into the development process directly. With internationally proven test equipment, investigations on fibres, threads and fabrics are carried out to determine their behaviour under stress and to constantly improve them.

Creativity floor

Thinking out-of-the-box

An entire floor dedicated to creativity? That's right! Ideas do not take up space, but require interaction and sharing. On the Creativity Floor you can meet our design teams for apparel, footwear, marketing and communication. Take a seat in the Brainstorming Room, touch the natural ingredients that make up our products in the Bio-Lab, discover the latest textile technologies in the Tech Zone.

Trerè Innovation Factory

Follow the thread

Production is where technology and tradition, craftsmanship and engineering meet. Everything starts from a thread, which gives life to an whole world with our circular knitting technology. Walking through the rows of machines, you may come across the technical underwear of the Italian national ski team, or the functional socks for Omar Di Felice's next adventure.

UYN Show-room

Take a peek at the new collections... a year in advance!

In our showroom, we don't just show the products we created, but anticipate the collections that will hit the market two seasons later. The innovations are narrated by our technicians and explained through engaging graphics.

Logistic Hub

Explore the robot-based warehouse

Robots that move at a height of 7 metres as if they were on a chessboard. The player is the Artificial Intelligence that imparts the correct actions to fulfil orders within seconds. Visiting our robot warehouse is a playful yet fascinating experience.

Asola Concept Store

Immerse yourself in the UYN world

An exclusive shopping experience in our first Flagship Store. A 200 square metre space where design, technology and sustainability come together to present you with our entire brand collection.
Complete your experience
Want to upgrade your experience and treat yourself to an unforgettable stay? Our staff can guide you in your choice of accommodation and suggest activities to meet your passions.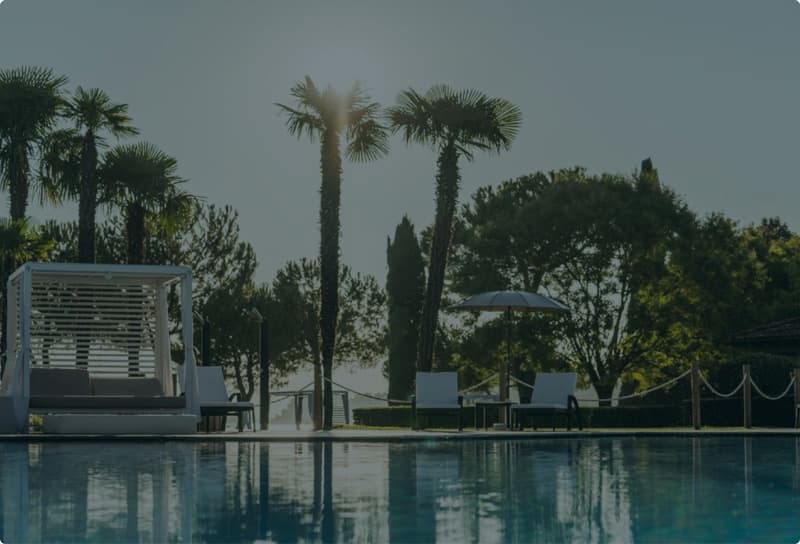 Stay
Overnight stays at partner boutique hotels and accommodations, discover our local products.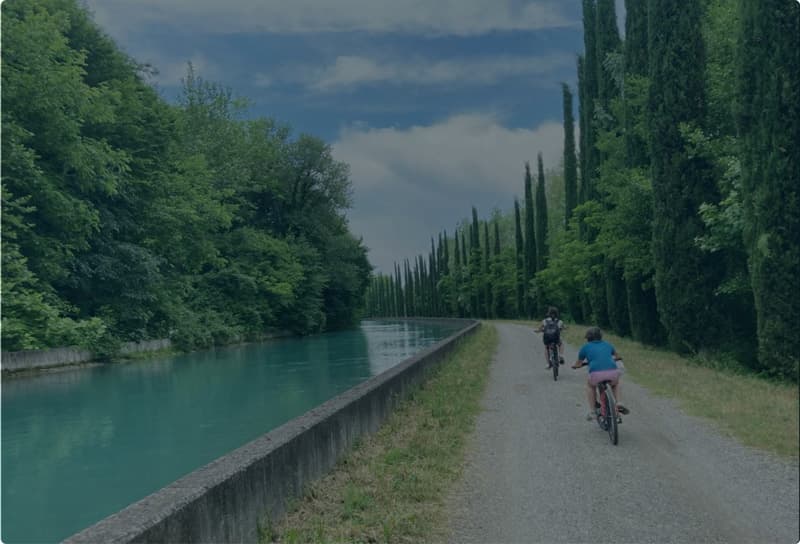 Outdoor activities
Cycling along the Mincio cycle path, trekking on Monte Baldo, running along the shores of Lake Garda: whatever your favourite sport is, we can advise you on the best experiences. We'll take care of the equipment!

Knowledge is power.
Sharing knowledge is the key to unlocking that power.